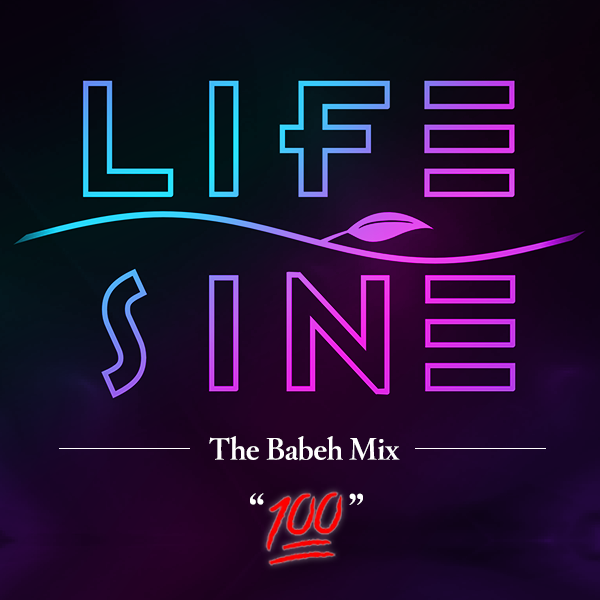 Pretty crazy to think that in a COVID-free parallel dimension somewhere, I'd be getting married today. Since that seems not to be the plan, I'm getting creative with how I celebrate with my special lady. With that in mind, I share with all of you this perfectly personalized "Babeh Mix", crafted especially for my amazing partner. 💯 minutes of 💯% fun tracks she loves, or that say how I feel about her – not just because it's her favorite emoji, but because she's 💯, and she deserves nothing less.
Love you, Babeh 💜
And to the rest of you, enjoy this very special release, and of course – turn it up…
Get this mix, and celebrate with us (remotely).
Tracklist
Betty Who - I Love You Always Forever
Porter Robinson, Madeon - Shelter
Ed Sheeran, Justin Bieber - I Don't Care
Kim Petras - Heart to Break
Selena Gomez - Same Old Love (Borgore Remix)
Zedd - Daisy (Zedd Cover)
Silk City, Dua Lipa feat. Diplo, Mark Ronson - Electricity
Cash Cash ft. Sofia Reyes - How To Love (Original Mix)
Moon Boots ft. Black Gatsby - Power
Todd Terje - Inspector Norse
Lizzo - Juice
Kylie Minogue - All the Lovers (Robotaki Remix)
Above & Beyond, Seven Lions feat. Opposite The Other - See The End (Avoure Remix)
Betty Who - Somebody Loves You
Carly Rae Jepsen - Party For One
Dua Lipa - Don't Start Now
Daft Punk - Digital Love (Radio Edit)
Le Youth - Aquiver (Original Mix)
Sigala - Sweet Lovin'
Carly Rae Jepsen - Now That I Found You
Alex Newell, Jess Glynne & DJ Cassidy ft. Nile Rodgers - Kill The Lights (Audien Remix)
Bruno Mars - Treasure (Audien Remix)
Lifesine - Peace of PBJ (Lifesine Dual-boot) [v1]
Avicii vs. Nicky Romero - I Could Be the One
Robyn - Dancing On My Own (Buzz Junkies Club Mix)
Mat Zo & Porter Robinson - Easy (Extended Mix)
David Guetta - Without U (ft. Usher)
Taylor Swift - Shake It Off (Jad Desenchanntee Vs Dave Aude Remix)
Ellie Goulding - Lights (Bassnectar Remix) [LS Short Edit v2]
T-Mass - Language For Now
Seven Lions & Jason Ross ft. Paul Meany - Higher Love (Original Mix)
Mako - Smoke Filled Room
Galantis - Runaway (U & I)
Lane 8 - Brightest Lights feat. POLIÇA
Ellie Goulding - Army